The Webcomic Wiki aims to become a comprehensive database of free online comics.
Looking for help? Want to make a suggestion? Have a question? See the wiki's discussions.
Use the talk page for discussing the main page only. If you are new to wikis, check out Wikia's Help Pages to get started! You need an account to edit, so please sign up to create an account, or log in if you already have one.
We currently have 125 comics listed. If you can't find the comic you're looking for, create the comic's page by entering it's name into the box below

Essential Articles
Comic Submission Rules
Copyrights
Webcomic Resources
What is a Webcomic?
Reader Etiquette
How to make a Webcomic
How to review a Webcomic
Reviews on the Wiki
Princess Princess
By: Katie O'Neill
Rating: All Ages
Launched: 2014
Genres: Fantasy
Amira and Sadie are two very different princesses who decide to take their happily ever after into their own hands.
Paranatural
By: Zachary Morrison
Rating: All Ages
Launched: 2011
Genres: Supernatural, Comedy, Coming of Age, Action & Adventure, Mystery
Max, is a middle-school student who has moved to the town of Mayview with his father and younger sister into a convenience store. However, after he joins as a student at the local middle school, he becomes involved in the Activity Club, a surreptitiously-named student club which covertly fights and investigates paranormal happenings using individual supernatural abilities.
Atomic Robo
By: Brian Clevinger, Scott Wegener
Rating: Teen
Launched: 2015
Genres: Science Fiction, Action & Adventure
The series follows the adventures and misadventures of Atomic Robo, a sentient robot created by Nikola Tesla. Having studied in most fields of science under Tesla, Robo has fortified his mind with knowledge, in addition to his already armored (and bullet-proof) skin. In the past, Robo has fought an entity from beyond time, formed a group of Action Scientists, and defeated a Nazi scientist, among many other adventures.
Agents of the Realm
By: Mildred Louis
Rating: Mature
Launched: 2014
Genres: Fantasy, Coming of Age, Slice of Life
Shortly after beginning their first year of college at Silvermount University, Five young women discover that they've each been chosen to help protect not just our world, but a newly discovered sister dimension as well. As they venture forward through their college years their lives start to take on forms of their own, providing them with new opportunities to learn just how much power they have over them.
Niceteeth
By: Ashley Lange
Rating: Mature
Launched: 2001
Genres: Fantasy
The Island is a paradise whose inhabitants are given powers, food, and near immortality. Thankfully for Doctor Nubs, an insane purple imp who has terrorized the Island for years, those residents are also extremely stupid. Meanwhile, Shell is an Islander who is disillusioned with the Island's focus on selfishness and outward appearances. Nubs' antics throw them together, and the two begin a friendship. However, for Doctor Nubs, it may just be another show... and the beginning of the Island's end.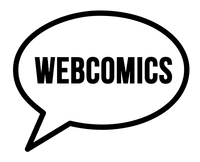 WIKI NEWS
I've recieved admin rights, I will be rebuilding the wiki.

Read more >
DISCLAIMER
All images featured on the Webcomic Wiki are sourced and should abide by the United States "fair use" copyright law. This website is intended purely for non-commercial use. If you are the copyright holder of any of images featured on this website and you feel that its use here does not fall under "fair use," or if you wish to have an image removed please contact an administrator. If an admin is not available, please contact Community Support.